Mary Margaret e Leroy formam uma equipe por uma boa causa, para ajudar as freiras de Storybrooke a vender suas velas, durante o festival do Dia do Mineiro da cidade. Mas,Leroy faz uma promessa a uma freira,Astrid,que ele pode não ser capaz de manter.Emma investiga o misterioso desaparecimento da esposa de David, Kathryn. Enquanto isso, na Terra dos Contos de Fadas, Zangado encontra o amor proibido, com a bela mais desajeitada Fada Nova.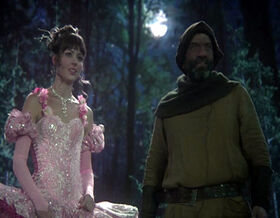 Ad blocker interference detected!
Wikia is a free-to-use site that makes money from advertising. We have a modified experience for viewers using ad blockers

Wikia is not accessible if you've made further modifications. Remove the custom ad blocker rule(s) and the page will load as expected.