Emma Swan é confrontada por Henry, o filho que ela deu para adoção há dez anos. Ele pede para ela ir com ele até Storybrooke, e explica que os habitantes da cidade são personagens de contos de fadas que não se lembram de quem são. O garoto insiste que sua mãe adotiva, a prefeita Regina Mills, não o ama, e que Emma tem o destino de lutar na batalha final e ajudar o bem a vencer de uma vez por todas.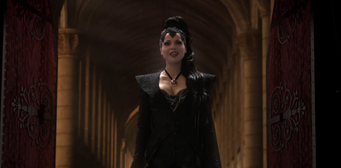 Ad blocker interference detected!
Wikia is a free-to-use site that makes money from advertising. We have a modified experience for viewers using ad blockers

Wikia is not accessible if you've made further modifications. Remove the custom ad blocker rule(s) and the page will load as expected.