Após a casa de Sr. Gold ser roubada, Emma começa a vigiá-lo, quando parece que ele quer encontrar o criminoso e fazer justiça com as próprias mãos.No Dia dos Namorados Mary Margaret,Ruby e Ashley saem para uma noite das meninas. Enquanto isso, na Terra dos Contos de Fadas, Bela faz um acordo com Rumplestiltskin, em que desiste de sua liberdade, a fim de salvar sua cidade dos horrores da Guerra dos Ogros.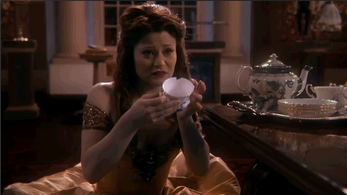 Ad blocker interference detected!
Wikia is a free-to-use site that makes money from advertising. We have a modified experience for viewers using ad blockers

Wikia is not accessible if you've made further modifications. Remove the custom ad blocker rule(s) and the page will load as expected.